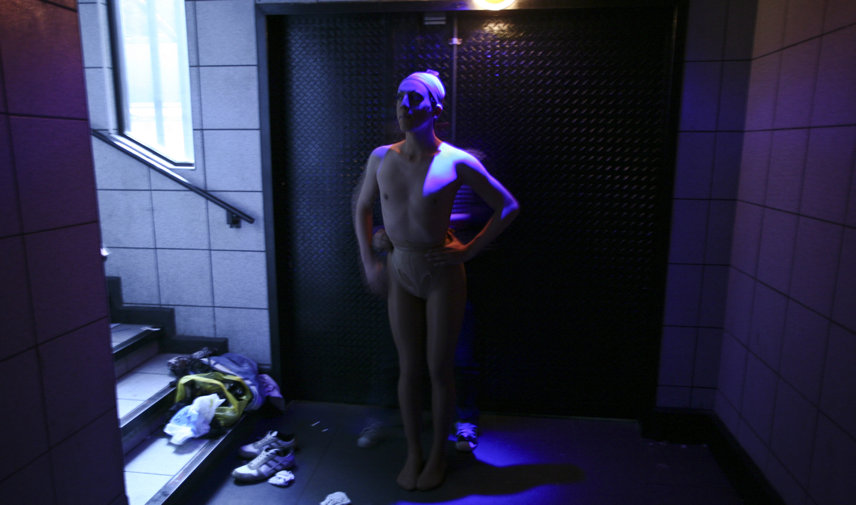 CROLAR Vol. 4, No.1,
Gender and Deviance in Latin America
© Christian Demarco; Image courtesy of the artist.
Welcome to a new issue of CROLAR – Critical Reviews on Latin American Research- this time focused on the intersection between Gender and Deviance. In this volume we approach from an interdisciplinary perspective the relation between gender and conducts that break the socially accepted norms and standards and are thus subjected to social scrutiny and regulation.
Our main objective has been to compile reviews of recent publications that approach from a critical perspective -both theoretically and empirically- conducts, values, lifestyles, sexualities, bodies and identities in the Latin American context. We understand the category of `deviant´as a conceptual tool that distinguishes between what is socially acceptable (normal) and what is not (abnormal). This differentiation both creates and reinforces multiple forms of inequality and justifies symbolic, structural and physical violence against those that do not fulfill the social standards. As an example of this we can quote the murders of transgender people and working/poor women, the social exclusion and the justification of social control of sexual workers and migrants, the persecution and imprisonment of the women that are partners of drug dealers, etc.
We consider that the relation of gender and deviance conjugates with other axis of power such as class, ethnicity, sexual preference and age. Guided by this perspective, we decided to include in this issue publications that approach the relation between gender and deviance from critical race and queer theories. We also tried to include publications that show how subjects strategically use identity positions marked as deviant -specially because of their gender condition- to demand citizenship and recognition for diverse social and cultural expressions, lifestyles and identities. ....read more..
Jennifer Chan, Laura Aguirre & the CROLAR Editorial Team
Vol 4, No 1 (2015): Gender and Deviance in Latin America
Table of Contents
Editorial
| | | |
| --- | --- | --- |
| | Editorial CROLAR 4(1): Gender and Deviance in Latin America | |
Focus
Gender and Violence in Haiti: Women's Path from Victims to Agents by Benedetta Faedi Duramy (2014)

Jessica Laura Hübschmann
I Ask for Justice. Maya Women, Dictators, and Crime in Guatemala, 1898-1944 by David Carey Jr. (2013)

Markus Hochmüller
Género, drogas y prisión. Mujeres privadas de su libertad en México de Corina Giacomello (2013)

Edith Carrillo Hernández
Las jefas del narco. El ascenso de las mujeres al crimen organizado de Arturo Santamaría (coord.) (2012)

Kenya Herrera Bórquez
[Un]Framing the "Bad Woman". Sor Juana, Malinche, Coyolxauhqui, and Other Rebels with a Cause by Alicia Gaspar de Alba (2014)

Maria Antonieta Beltran
Cosmopolitan Sex Workers. Women and Migration in a Global City by Christine B.N. Chin (2013)

Monica Jasis Silberg
Translating Racial, Ethnic, Sexual and Gender Identities across the Americas by María Amelia Viteri (2014)

Magdalena López
Fires On The Border. The Passionate Politics of Labor Organizing on the Mexican Frontera by Rosemary Hennessy (2013)

Yoalli Rodríguez Aguilera
Race, Gender, and Deviance in Xbox Live. Theoretical Perspectives from the Virtual Margins by Kishona L. Gray (2014)

Carlos Alba Villalever
The Black Body in Ecstasy. Reading Race, Reading Pornography by Jennifer C. Nash (2014)

Rocío Elizabeth Vera Santos
Trans Bodies, Trans Selves: A Resource for the Transgender Community by Laura Erickson-Schroth (Hrsg.) (2014)

Ligia Fabris Campos
Global Beauty, Local Bodies by Afshan Jafar & Erynn Masi de Casanova

Nina Lawrenz
The Cross-dressed Caribbean: Writings, Politics, Sexualities by Maria Cristina Fumagalli et al. (Eds.) (2013)

Paulina Paz Soto
Sexual Futures, Queer Gestures, and Other Latina Longings by Juana María Rodríguez (2014)

Kaciano Barbosa Gadelha
Classics Revisited
Pierre Bourdieu: La domination masculine, Suivi de Quelques questions sur le mouvement gay et lesbien (1998)

Teresa Orozco Martínez
Special Section
| | | |
| --- | --- | --- |
| | Centroamérica más allá del estigma de la violencia: Entrevista con Jennifer Burrell | |
Interventions
Blackbirds in the Pomegranate Tree: Stories from Ixcotel State Prison by Mary Ellen Sanger (2013)

Jennifer Ailed Chan
Gay/DF: Comunidad LGBTTTI de Balam Herrera (2013/4)

Anna Rabea Weis
Current Debates
La calidad de la democracia: perspectivas desde América Latina de Sebastián Mantilla Baca y Gerardo L. Munck (2013)

Sabina Morales Rosas
Complete Edition
| | | |
| --- | --- | --- |
| | Complete Edition CROLAR 4(1): Gender and Deviance in Latin America | |